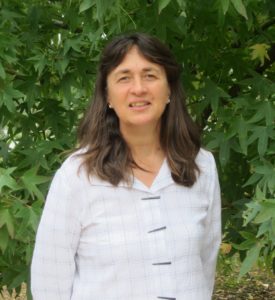 Dr. Kathleen Wolf is a research social scientist with the University of Washington and with the USDA Forest Service, Pacific Northwest Research Station. As a social scientist her professional mission is to discover, understand, and communicate human behavior and benefits, as people experience nature in cities and towns.
Dr. Wolf says: "Many environmental issues involve complex interactions of bio-physical and human systems. Effective problem-solving requires attention to both dimensions. As B.F. Skinner pointed out, most of the problems we face involve human behavior.
As a research scientist I investigate people's perceptions and behaviors with regard to urban landscapes. Based on professional experiences early in my career – as an urban forester in South Florida and a landscape architect in the Midwest – I became interested in how natural environments influence peoples' attitudes, values and actions.
My research of the human dimensions of open space, urban forestry and natural systems include:
1. Public preferences and perceptions regarding urban public landscapes
2. Costs, benefits and perceptions of urban forestry in retail and commercial districts
3. Integration of urban nature and transportation systems
4. Developmental benefits associated with youth participation in urban greening work
5. Effective integration of science and policy through technology transfer
Both qualitative methods (e.g. focused interviews and content analysis) and quantitative methods (e.g. public surveys using photoquestionnaires) are empirical tools I use to assess and evaluate public perceptions and preferences.
In classes and public presentations two themes also help frame lectures and discussions:
· The psycho-social benefits of peoples' experiences of urban nature, and
· How public perceptions and values can be integrated into planning and management of urban open spaces."