Registration is currently open! Early registration for the May programmes ends on Friday, May 3.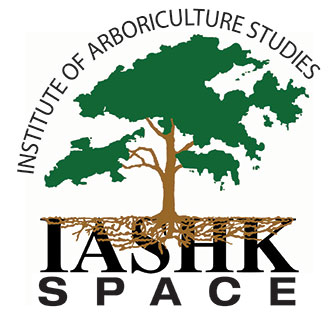 IASHK Space Programmes
July, 2019
---
IASHK Space Summer CEU Programme
Early Registration Discount Until Friday, 31 May
Programme 1:Tree Risk Exposure (Identifying System-Level Risk Exposure)
Instructor: Mr. Mark Duntemann; Duntemann Urban Forestry
Location:IASHK Space in Fotan
Dates: Wednesday,10 July 2019
Time: 9:00-5:00
Registration Cost: HK$1100 FULL RATE; Early Registration until 31 May 2019- HK$990

Programme 2: Board Certified Master Arborist (BCMA) Exam Preparation
Location:IASHK Space in Fotan
Dates:Two-Day Study/Review Thursday & Friday,11-12 July 2019
Time: 9:30-4:30 each day
Registration Cost: HK$2990 FULL RATE; Early Registration until 31 May 2019- HK$2700
*This training does not include the exam or the exam registration. All registrations are managed by the ISA.
Summer Programme Details
Programme 1:
Tree Risk Exposure (Management Actions) with Mark Duntemann

A critical element of the ISO's risk management process is identifying an organization's (private or public) risk exposure. Identifying risk exposure from the trees being managed allows an organization to develop policies that appropriately address the risks identified. The initial sessions in this module detail a process to identify the range of risk exposures and priorities associated with publicly managed trees. The final sessions of the day will provide guidance on determining risk thresholds and whether ALARP (As Low As Reasonably Practical) has been achieved.

View the entire day's programme here: (PDF) Identifying System-Level Risk Exposure
Programme 2:

BOARD CERTIFIED MASTER ARBORIST (BCMA) Examination Preparation
Two-Day Preparation Programme
with Mark Duntemann, Consulting Arborist of Duntemann Urban Forestry , BCMA Location: IASHK Space in Fotan
This two-day workshop must have a minimum registration of 10 people registered by 31 May.
(low cost lunches are conveniently available near IASHK Space)
Examination Eligibility Requirement
To sit for the BCMA exam, you must be an ISA Certified Arborist® in good standing and have obtained a total of (8) eight points from any or all of the four categories that include measurable experience, formal education, related credentials, or professional experience.

Category A—ISA Certification Program:
ISA Certified Arborist® 1
1 point for each year certified
ISA Certified Arborist Municipal Specialist® 1
ISA Certified Arborist Utility Specialist® 1
ISA Certified Tree Worker Climber Specialist® 1
ISA Certified Tree Worker Aerial Lift Specialist® 1
ISA Tree Risk Assessment Qualified 1
*ISA Continuing Education 1

Category B—Formal Education: Based on highest level of degree obtained in arboriculture or related field.
Two-year associate's degree or equivalent ………………………….1 point
Four-year undergraduate degree or equivalent …………………….2 points
Master's or equivalent terminal degree ………………………………..3 points
Ph.D. or equivalent graduate degree …………………………………..4 points

Category C—Verifiable Related Credentials:
ASCA Registered Consulting Arborist………………………………….3 points
SAF Certified Forester……………………………………………………….1 point
State license or certification in arboriculture or urban forestry….1 point
European Certified Tree Worker …………………………………………1 point
TCIA Professional Tree Care Specialist program completion…..1 point

Category D—Professional Work Experience:
Years of experience in arboriculture …………………………………..1 point every six years
Proof of the above must be in writing, such as a copy of a certificate and original transcripts or letter from a certifying agency. These must be submitted with your application for approval. By submitting your application, you authorize ISA certification staff to contact the practical experience reference named on your application to substantiate your eligibility.
MARK YOUR CALENDARS for a GREAT GATHERING OF EDUCATORS
The Institute of Arboriculture Studies Hong Kong
樹藝學術研究中心 (香港)
in cooperation with the
Institute of Voctional Education (IVE) Shatin

Presents
the 12th annual

International Arboriculture Summit – Hong Kong
國際樹木會議-香港
"New Technologies for Urban Tree Management"

13-15 November 2019

This year, we will have 12 International Educators bringing the latest in Arboriculture
Innovation & Technological Developments