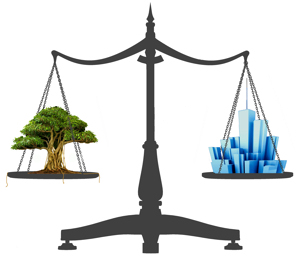 the 4th annual conference
Balancing Trees & Urban Spaces
November 17th – 19th, 2011 in Hong Kong
with special keynote speakers:
Professor Edward Gilman and Dr. Gary Watson
Additional speakers include Professor Francesco Ferrini, Professor Jason Grabosky, Dr. Alexia Stokes, Dr. Alvin Tang, Stuart Morton, Professor Zhu Ning, Lauren Lanphear, and Sharon Lilly.
This is not just a conference, but rather a series of educational programs. A booklet of all presentations will be included for each attendee for reference and study.
Last year, with Professor Gilman as the keynote, we focused on trees above ground – proper young tree pruning methods, etc…
The focus of this year's conference will be on trees below ground – tree root development, soils, and the complexities of the urban environment. The purpose of this conference is to acquire a better understanding of how roots grow in the urban environment and how to best manage balancing trees and urban spaces. Attendees will receive valuable practical information regarding how to best manage planting strategies in the urban environment, how to choose the right tree for the right place, and how to best manage and evaluate mature trees, and their root structures.
Who Should Attend?
municipal and private sector arborists, landscape architects, property developers, city planners, property managers, park managers, horticulturalists, students, educators, researchers, scientists, non-governmental agencies involved in tree preservation
Dates:
November 17-19, 2011 (Thursday – Saturday)
Please note the registration deadline is November 1st
Venue:
For the 17th, the lectures will take place at BP International House on Austin Street, Kowloon.  The lectures and practical field activities for the 18th and 19th will be held at Suen Douh Camp in Fanling, New Territories.
Contact us: [email protected]
Keynote Speakers:
Click here for a list of arboriculture resources developed by Professor Gilman and the University of Florida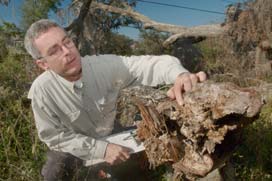 Associate Professor, University of Florida- Environmental Horticulture Department, Gainesville, FL, United States Ed Gilman received his doctorate from Rutgers University. He has been on the faculty of the Environmental Horticulture Department at the University of Florida–Gainesville as professor since 1986. He teaches arboriculture and conducts research on planting and pruning. He is the author of six books on trees and landscape plants, many software programs, and websites that have received numerous awards. Gilman wrote An Illustrated Guide to Pruning, which is in its second edition. He is a past president of ISA's Florida Chapter. He has received an Author's Citation, an Award for Excellence in Arboricultural Education, and an Award for Arboricultural Research from ISA. Gilman has published more than 70 peer-reviewed journal articles in his 30 years in academia and industry.
Click here for a list of published papers and books by Dr. Watson and the Morton Arboretum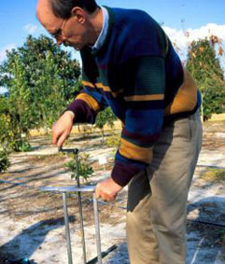 Dr. Watson is the Senior Research Scientist at Morton Arboretum in Illinois.
Research Interests
The central interest of the urban tree root research program is to understand how to keep trees healthy in urban landscapes by maintaining a healthy balance between the crown and the root system. Trees must cope with challenges in urban soil environments that are not encountered in nature. We need to know how root systems react to these, and how to minimize them. Two approaches are used: attempting to direct more of the tree's resources towards root growth; and improving the soil environment so that it is more favorable.
Accomplishments
Joined the Morton Arboretum research staff in 1986; Adjunct Professor, University of Illinois Department of Natural Resources and Environmental Sciences; Past President of International Society of Arboriculture, the Arboricultural Research and Education Academy, and the Illinois Arborist Association; Chair, Green Industry Working Group on Structural Root Depth 2003-present. He won the award for Arboricultural Research and Richard W. Harris Author's Citation Award from the International Society of Arboriculture. Editorial Board Member, Journal of Environmental Horticulture, and Urban Forestry & Urban Greening, Arboriculture and Urban Forestry.