the 5th annual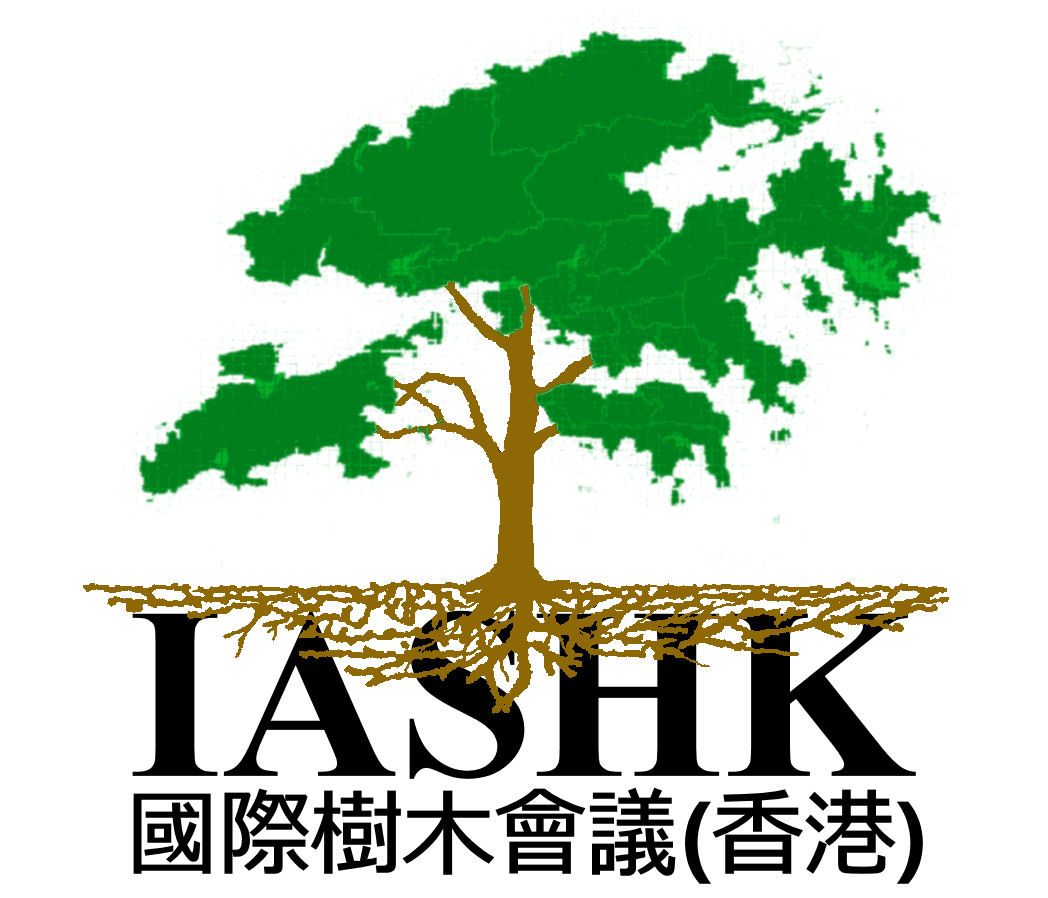 A gathering to acquire knowledge to protect and preserve Asia's trees
International Arboriculture Summit – Hong Kong
Email: [email protected]
Organizer: Institute of Arboriculture Studies – The IASHK conference is now officially managed by this non-profit organization.
Location: Wu Kai Sha Youth Village, Ma On Shan
Click here to download the conference registration form
Single Attendee Form: PDF, WORD 2003,
Multiple Attendees Form: EXCEL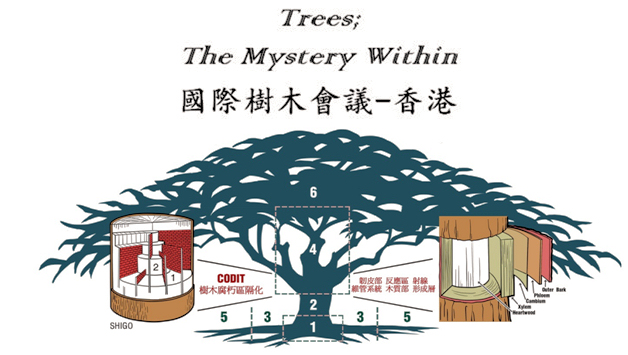 This year's theme
Topics likely to include the following:
Monday, November 19
LIFE WITHIN AND BENEATH THE TREE
Neville Fay
EPICORMICS & ANATOMICAL/PHYSIOLOGICALCHANGES
Guy Meilleur
DESIGNING WITH TREES IN MIND
CARING FOR HERITAGE TREES (OVTS) & HOW THAT DIFFERS FROM OTHER ARBORICULTURE PRACTICES
Philip Van Wasennaer
UPWARDS, DOWNWARDS, SIDEWIDES – THE MOVEMENT OF WATER IN TREES
CASE STUDY OF MYSTERIES WITHIN
Dr. Michael Forster (ITC)
RISK MITIGATION: Bananas, Carrots and Tree Biomechanics
Frank Rinn
Tuesday, November 20
NATURAL AGING PROCESSES OF TREES, An Ecosystem Approach To Diagnostics & Management.
Neville Fay
MANAGEMENT OPTIONS FOR VETERAN/ HERITAGE/ ANCIENT TREES/OVT
Philip Van Wasennaer
LATEST INNOVATIONS ON LOOKING INSIDE THE TREE
Frank Rinn
INTRODUCTION TO ARBORICULTURE CONSULTATION
Sammy Au
RESTORATION PRUNING: Restoring Damages Trees
Guy Meilleur
WHY TREES AND CONFLICT RESOLUTION TOWARDS REASONABLE TREE RISK DECISION MAKING
Neville Fay
Additional Regional Speakers are yet to be selected and announced
Wednesday, November 21
EXAMINING ROOT STABILITY USING PULING TESTS
Philip Van Wasennaer
THE BLOOD PRESSURE OF TREES – Continuously Monitoring the Health Of Trees With Advanced Techniques
Dr. Michael Forster
DETECTIVE DENDRO TOPIC
Guy Meilleur
THE PRACTICAL MANAGEMENT ROLE OF A MUNICIPAL ARBORIST
Ryan Lewis
Additional Regional Speakers are yet to be selected and announced
Additional Topics will be announced.  Open speaking slots are available for interested presenters in the region.  Please submit your presentations for review to [email protected]
Click here to download the conference registration form
Single Attendee Form: PDF, WORD 2003,
Multiple Attendees Form: EXCEL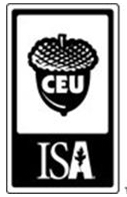 At Least 21 CEUs will be acheived by attending the three-day IASHK 2012!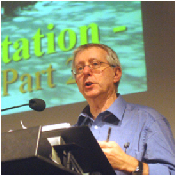 Neville Fay (keynote educator) is the founder of Treework Environmental Practice, a leading UK multi-disciplinary consultancy. He is a Chartered Arboriculturalist with over 30 years experience in conservation arboriculture and author of UK standards for veteran tree management and chairs the Ancient Tree Forum and the National Tree Safety Group drafting subcommittee. He is also an expert witness in tree related personal injury and environmental cases with 25 years experience in tree planning, habitat and public safety consultancy.  Neville founded the charity Tree Aid and developed the 'Innovations in Arboriculture' seminars to advance UK arboricultural knowledge. In 2009, he received the Arboricultural Association Award for Continued Services to Arboriculture.  Neville lectures in the UK, USA and Europe and has co-authored the Specialist Survey Method, Veteran Trees: A guide to Risk and Responsibility and Tree Surveys: a guide to good practice. (MA (Hons), MICFor, MArborA, FLS, FRSA)
Neville Fay is a chartered arboriculturist. He is principal arboricultural consultant and company director at Treework Environmental Practice.
He has been working in the field of arboricultural consultancy and in environmental and habitat management for twenty five years.
Neville has specialised in a number of key areas focusing on the importance of identifying, assessing and resolving conflicts linked to the wide range of values and interests associated with trees. This approach has frequently led to research commissions and large-scale population surveys.
A number of projects in which he is involved deals with the importance of the wide-ranging attributes connected with tree populations under study. Projects typically require the needs of trees to be balanced with such factors as public and employer safety, biodiversity, landscape, historic and amenity values.
Neville considers that tree inspection procedures need to be informed by the study of physiological processes. While observations of trunk, branch and foliage morphology and condition contribute to making reasonable diagnosis, the below-ground complex ecology associated with soils and tree roots, though less-evident, is nonetheless a crucially important factor influencing health and stress in trees. Therefore this mostly invisible world needs considerable study and to be increasingly incorporated in tree health and condition assessments.
He also considers that it is important to attempt a proper understanding of tree-related hazards, as well as habitats and other values for which owners and occupiers have responsibility, to be able to appropriately support and advise clients to achieve a reasonable 'non-defensive' policy for meeting duty of care.
This has led to a reputation for his holistic approach to consultancy that draws together threads and expertise from many disciplines. Projects are undertaken that include both resource evaluation and comprehensive management programmes, considering all the relevant functions that tree owners and managers might have.
Neville's approach is non-hierarchical, placing great emphasis on individual responsibility and team-building within the multi-disciplinary Practice. Therefore those involved are expected to contribute professionally through their own study, passion, commitment and dedication appropriate to meeting client objectives.
The practice is supported through the application of up-to-date information technology and has developed a database approach for field-work recording, linked to mapping and reporting software. This approach has involved the collection and accumulation of a considerable volume of data. These are now being used imaginatively to develop research projects for the benefit of the Practice as well as study initiative to better inform the industry and profession.
Neville was Chairman of the Ancient Tree Forum until 2010, and founder of Tree Aid (the latter involved in partnership arrangements mobilizing aid between forestry/arboriculture industries and village-scale tree planting schemes in sub-Saharan Africa).
Neville lectures and publishes widely on veteran trees, arboriculture and the development of appropriate techniques for managing trees for hazard and habitat. He has also initiated the Treework Environmental Practice seminar series, Innovations in Arboriculture, which aims to raise levels of awareness and knowledge in arboriculture by bringing ideas that are not yet commonly understood or applied in the UK.
http://www.sverigesarboristforbund.se/nyheter/2012/05/10/ancient_trees.php
Dr. Kim Coder, previously keynote speaker, has had to cancel his scheduled appearance in Hong Kong due to medical reasons.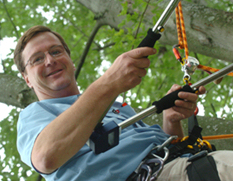 Philip van Wassenaer, B.SC., MFC is the principal consulting arborist and founder of UFI. With over 20 years experience as a practicing arborist, an International Society of Arboriculture (ISA) Certified Arborist since 1996 and member of the prestigious American Society of Consulting Arborists (ASCA) since 1999. In 2005, Philip became a member of the SAG Baumstatik, an organization of Risk Assessment specialists based in Stuttgart, Germany. Philip also served as both President and Director of the Ontario Urban Forest Council (OUFC) between 1997 and 2008. Philip has an undergraduate degree in Environmental Sciences and a Master of Forest Conservation degree with a specialization in Urban Forest Management, from the University of Toronto.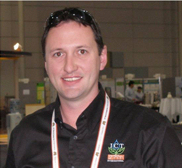 Michael Forster has a background in ecohydrology, including a PhD from the University of New South Wales. Michael has been involved with projects on monitoring the effects of elevated carbon dioxide on plant water use. In the urban environment, Michael is involved with an on-going collaboration with universities in Australia studying the effects of soil moisture uptake by urban trees on infrastructure. Currently, Michael is employed by ICT International who specialise in the manufacture of scientific equipment for the monitoring of water in soils, plants and the environment. ICT International is also the Australian representative for Rinntech tree and root health inspection equipment.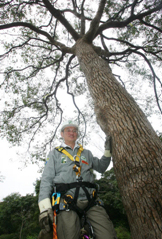 Sammy Au (歐永森) is in the third generation of the family plant nursery business & is the first local Certified Arborist, Certified Tree Worker,  Board Certified Master Arborist & Registered Consulting Arborist in HK & China.  He is the President (Station Manager) of ISA HK/China since its inauguration in 2004.  He has started his own Palm & Tree Nursery in China since 1993, & is the first person in China to promote proper international tree care since then.  He now runs his own arboricultural consultancy in HK & China, and is actively involved with training the next generation of arborists in the Far East. Sammy also has worked closely with Don Picker and many others over the years since 2004 to exert a united effort in promoting modern arboriculture in Hong Kong.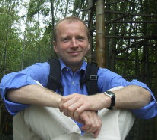 Frank Rinn of Heidelberg, Germany is the Executive Director of ISA Germany.  He is also owner of RINNTECH, where measurement devices for tree and timber inspection are developed, applied, and sold to tree/wood scientists and experts from various disciplines.  Frank developed the first electronic needle drill resistance machines in 1986, and holds a corresponding patent from 1990.  He has been recognized internationally for his advancements in technical wood analysis, and has received four innovation awards for his contribution to the industry.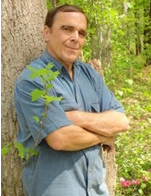 Guy Meilleur (May-er') aka Detective Dendro®will also be on the program for 2012. Guy is an ISA Board-Certified Master Arborist, CTW, and both a Municipal and Utility Specialist. He is a Detective Dendro®, Diagnostic Sleuthfor for the ISA Arborist News, a former lecturer at NC State University, Instructor at Duke University, and staff arborist at the University of North Carolina. His company Better Tree Care assists arborist associates in the conservation of historic trees by tomography, root invigoration, pruning, support systems, lightning systems, and community education.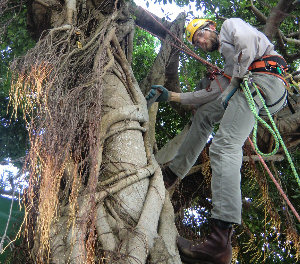 Ryan Lewis is an ISA Board Certified Master Arborist/Municipal Specialist, Certified Tree Worker/Climber Specialist, and Certified Tree Risk Assessor.  Ryan has a degree in History from Kent State University in Kent, Ohio.  Accustomed to cold winters and trees in the temperate zone, Ryan has recently relocated to Hong Kong, along with his wife Heather and two young sons.  Before starting work for Asia Tree Preservation, Ryan worked in private sector tree care, and spent the previous 6 years as lead arborist and Municipal Specialist on the forestry crew for the City of Shaker Heights, a suburb of Cleveland, Ohio.  The Lewis family has been enjoying the amazing trees and the wonderful hiking in the Hong Kong area and intends to remain in HK for a long time to come…
Additional Regional Speakers are yet to be selected and announced…
Click here to download the conference registration form
Single Attendee Form: PDF, WORD 2003,
Multiple Attendees Form: EXCEL