The early discount for registration ends March 2nd.  Be sure to register right away!
We are excited about the upcoming March seminars to be held in Hong Kong.  Topics include tree identification, tree support systems, ISA Municipal Specialist Certification preparation, and professional report writing for arborists.
Please read below for more details.
Educators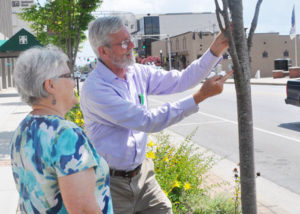 Dr. Bill Fountain
Dr. Fountain is a professor of arboriculture at the University of Kentucky. He is a Board Certified Master Arborist, past ISA Board of Directors vice president, and Chair of the Council of Representatives. Dr. Fountain has been providing training throughout Asia since he first introduced the ISA certification programs to NParks in Singapore in 2001 and continues to offer regular training programs in Malaysia and Singapore. In 2010 he was awarded the True Professionals in Arboriculture at the Chicago ISA annual conference.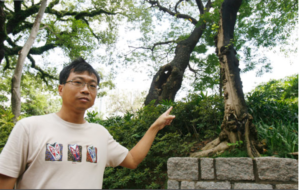 Leon Lau
劉文忠先生(LEON LAU)為樹木谷創辦人及總監,2008年已考獲ISA註冊樹藝師,.為早期獲得此資歷人士.現職為樹藝師,兼職生態導遊及樹木課程導師.課程對象主要為公眾人士,亦包括政府部門的培訓課程。
As one of the earliest arborists in Hong Kong, Leon Lau is an expert in many areas including assessment and in tree Identification. He has established the Hong Kong Tree Society with website for tree ID and regularly offers many courses to the public as well as government managers etc. Leon's website is located at the link here: www.hktree.com
Programme Schedule
ISA Municipal Specialist Certification Training  (14 CEUs)
Professor Bill Fountain, University of Kentucky
Location: IASHK Space in Fotan
Dates: (2 Days) 20-21 March 2018
Time: 9:00-5:00
Registration Cost: 
HK$3695 Full Price with Study Guide
HK$3400 Early Registration Discount with Study Guide (BEST SAVINGS)
HK$3000 Full Price (without Study Guide)
HK$2880 Early Registration (without Study Guide)
Anyone can attend, but please be aware you must be an ISA Certified Arborist for 3 years in order to apply for the exam. (This is an exam preparation course, not the actual exam. The exam registration and completion should be done through the ISA website: www.isa-arbor.com)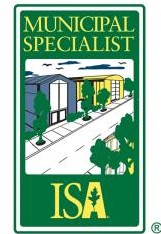 Who should Attend?
•    Anyone who is involved in modern arboriculture in the urban areas
•    Any Certified Arborist who desires to advance to a level of management in their career
•    Arborists who would like to become the leaders of Arboriculture in urban Hong Kong
Note: If you intend to register for the course you will also need to consider purchasing theMunicipal Specialist Certification Study Guide; an informative book whether you take the exam or just use it for reference to understand the primary and universal principals in urban tree management. If you are attending the course and want the Study Guide we can help you to obtain the book with the early registration.
Please note this course does not include the actual examination and examination cost. The examination can be taken at a local Hong Kong testing centre and this information can be provided.
What is the Municipal Specialist Certification?
This credential is for ISA Certified Arborists in good standing who have additional experience in the specialty area of urban trees.  Municipal Specialists work for cities, states, and/or parks.  One of the objectives of this credential is to provide the public and those in government with a means to identify those professionals who have demonstrated that they have a thorough knowledge of establishing and maintaining trees in a community.                                                                                                                                            
Municipal Specialist Application Form
International Society of Arboriculture
www.isa-arbor.com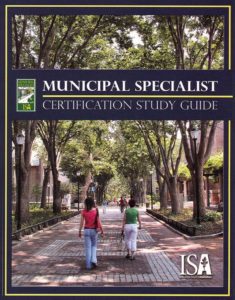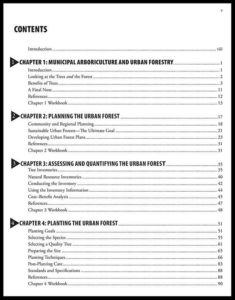 Professional Arborist Assessment/Consultation Report Writing   (7 CEUs)
Professor Bill Fountain; University of Kentucky
Location: IASHK Space in Fotan
Dates: 19 March 2018
Time: 9:00-5:00
Registration Cost: HK$1100 Full Price, HK$990 Early Registration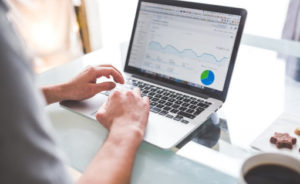 Who should attend:
Certified Arborists who desire to take their reports to higher level of professionalism.
Managers & Professionals who want to be able to create reports like consultants just like Registered Consulting Arborists.
Anyone from contractors, developers to government supervisors who must present reports to experts for consideration.
Why should you attend:
 The course will incorporate the most recent content and Form Level 2 of the newly developed ISA Tree Risk Assessment Qualification (TRAQ).
 Attendees who register early will be able to interact with Professor Fountain by email contact and receive brief assignments for TRA in order to better prepare for the effective participation in the course.
Learn the most widely accepted style of report preparation known internationally.
Take your communication to the next level as a consultant prepares reports.
 Have the opportunity to interact with one of the top arboriculture professors in the industry.Anyone who must produce Tree Assessment Reports in English as a part of their professional work.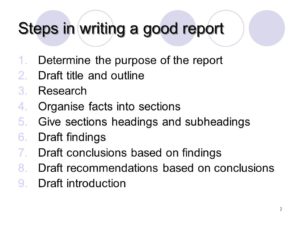 Polly Mok, a Hong Kong certified arborist, attended Dr. Fountain's workshop, she says:
"I attended the class, as I wanted to get more understanding of how to write especially the Arborist Report, as you are aware, it's quite a sensitive topic about the Tree Risk Assessment and the report.
Dr Bill Fountain elaborated how to present a risk report in an easy and understanding way to present with simple and direct language the fact- finding…" "Be prepared and don't be anxious about that assessment report when you are well trained and given the proper guidance. This will be an all-day workshop provided by the Professor based on his University Courses and will also count toward a valuable Certificate of Participation and CEU value."
樹木支撐系統及香港樹木辨認工作坊
Workshops: Tree Support Systems and Tree Identification in Hong Kong
工作坊分為兩部分,第一部分介紹樹木支撐系統的原理,應用及安裝方法,第二部分為辨認香港不同樹種的方法。
In these workshops, Leon will be focusing on the topics of tree support systems, including when, where, and how to install them, as well as methods of tree identification of tree species in Hong Kong.
樹木支撐系統及香港樹木辨認工作坊
講師: 劉文忠先生
語言:廣東話
地點:樹藝學術研究中心(火炭)
日期:17/3/2018
時間:上午九時-下午五時
CEUS:7
特別優惠如同時報讀兩個工作坊
報名費:原價港幣900,早鳥優惠港幣700
工作坊1 : 樹木支撐系統 (半天) (3.5 CEU)
時間: 早上9時-中午12時
報名費: 原價港幣450,早鳥優惠港幣390
工作坊2 : 香港樹木辨認 (半天) (3.5 CEU)
時間: 下午1時30分-下午5時
報名費: 原價港幣450,早鳥優惠港幣390
Workshop 1 & Workshop 2: Tree Support Systems and Tree ID in Hong Kong
Speaker: Mr. Leon Lau of Hong Kong Tree Society
Language: Cantonese
Location: IASHK Space in Fotan
Date: 17 March 2018
Time: 9:00-5:00 (1 Day)
CEUs: 7 total
Special offer for attending both workshops
Registration Cost: HK$900 Full Price, HK$700 Early Registration (Best Savings)
Workshop 1 : Tree Support Systems (1/2 Day) (3.5 CEU)
Time: 9:00-12:30
Registration Cost: HK$450 Full Price, HK$390 Early Registration
Workshop 2 : Tree ID in Hong Kong (1/2 Day) (3.5 CEU)
Time: 1:30-5:00
Registration Cost: HK$450 Full Price, HK$390 Early Registration
Venue
The IASHK Space is the official classroom of the Institute of Arboriculture Studies.  It is conveniently located in Fotan, Hong Kong within walking distance of the Fotan MTR station.
Transportation Options
By Car
Parking is available in Wah Yiu Industrial Centre.  The entrance is at the back of the building at Kwei Tei Street.  Parking cost usually is HK$20 per hour and availability is uncertain.
A second parking location is the nearby Shatin Galleria.
Street parking may be available, however, park at your own risk as meter parking is not available.
By MTR
The Fo Tan MTR is the closest MTR station for the summit venue. Exit D
Walking Directions from the Fo Tan MTR Station
When you arrive to Fotan MTR station, go out of Exit D and walk up Au Pui Wan Street for 10 minutes.  Wah Yiu Industrial Centre is located on Au Pui Wan Street.
Register for Attendance
We are currently accepting registrations for the seminars.  Please take note of the early registration discounts.  Furthermore, please note that online registration and payment is also available.