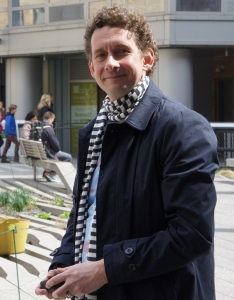 Professor Cecil Konijnendijk van den Bosch, a Dutch national based in Sweden, is Head of the department of Landscape Architecture, Planning and Management at the Swedish University of Agricultural Sciences. He is also part-time professor of green space management at the University of Copenhagen. Cecil has a M.Sc. in forest policy from the University of Wageningen, Netherlands, and a D.Sc. (in forest policy and economics) from the University of Joensuu, Finland.
He has a special research interest in the concepts of urban forestry and urban greening, green space and forest governance, urban ecosystem services, as well as communication and public involvement issues. His research and teaching have taken him across the globe, including Asian countries such as China and Malaysia. He has advised governments and local authorities in cities ranging from Copenhagen to Kuala Lumpur, and from Melbourne to St Petersburg. Cecil currently leads the European Union funded research project GREEN SURGE, on green infrastructure, urban biocultural diversity and ecosystem services. This project involves 23 partners from 11 countries. Recent research and publications by Cecil and his team have looked, for example, at the role of vegetation in densifying cities, the impact of nature on creativity, how to deal with fear or crime in urban parks, and the role of green space in city branding.
Cecil is the (founding) editor-in-chief of the scientific journal Urban Forestry and Urban Greening, published by Elsevier since 2002. His over 250 scientific and professional publications have included the co-edited textbook Urban Forests and Trees and the book The Forest and the City: The cultural landscape of urban woodland. Together with Francesco Ferrini and Alessio Fini, Cecil is currently compiling a handbook on arboriculture and urban forestry for Routledge. Cecil serves on the Science and Research Committee of ISA and is the immediate past president of the Arboricultural Research and Education Academy (AREA).