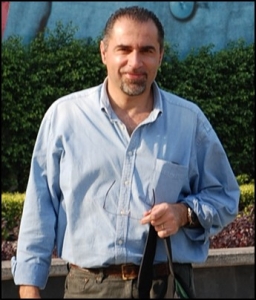 is full Professor at the Department of Agri-Food and Environmental Sciences – University of Florence (Italy).   Chairman of the bachelor degree (undergraduate) in "Nursery Techniques and Green Areas Planting and Management" at the University of Florence.   Senior director of the international journal "Advances in horticultural Sciences" President of the Consortium for the Monitoring of Carbon Balance of the University of Florence.
His research is addressed to experimental studies regarding Urban arboriculture with particular emphasis on the:  Effect of water stress on growth performance of newly planted trees and selection of drought tolerant species.  Evaluation of the ability of shrub and tree species to mitigate the effect of pollution in the urban and periurban environment planning the green city in the global change era: urban tree functions and suitability for predicted future climates (TreeCity)
From 1990 he has published more than 210 scientific and technical papers in Italian (109) and in English (107) in international referred and nationwide journals. He has given more than 100 talks in several international and national congresses. Past-President of the Italian Society of Arboriculture – Italian Chapter of the International Society of Arboriculture from February 2005 to February 2011. Member of the new International Society of Arboriculture (ISA) Board composed of 15 members from all over the world. Associate Editor of the Arboriculture & Urban Forestry journal  Member of the Editorial Board of Urban Forest & Urban Greening. In 2009 he has been the recipient of the Fabio Rizzi Award for his constant commitment in the research and extension service in the field of Plant Nursery Science and of Urban Arboriculture and for his continuous activity with researchers and contractors all over the world.
In 2010 he has been the recipient of L.C. Chadwick Award for Arboricultural Research Recipient: The L.C. Chadwick award is granted to individuals to recognize research that has contributed valuable information to arboriculture.
Francesco will serve as the Chair of the Board of Advisers for the Institute of Arboriculture Studies Hong Kong from November 21, 2014-November 2015.
IASHK 2014: Hanging by Their Roots, Trees and Slippery Slopes
IASHK 2011: Balancing Trees & Urban Spaces