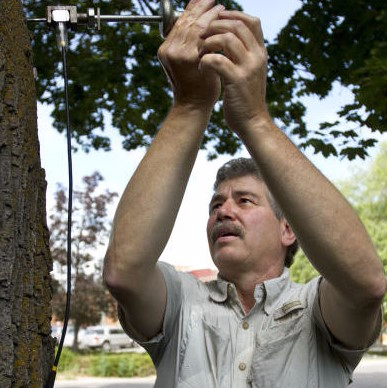 RCA, TRAQ Instructor (USA)
is president of Community Forestry Consultants, Inc. (CFC).  CFC provides TreeWorks™ tree management software; inventories and appraisals; management plans; risk assessment and risk management plans; tree preservation plans; diagnosis; expert witness; forensic investigations; urban forestry program reviews; training workshops; and urban forestry, arboriculture, and horticulture consulting services to individuals, corporations, universities, municipalities, county and state agencies, cemeteries, and golf courses in the United States and Canada.  He received his B.S. degree in horticulture from Iowa State University and his M.S. degree in forest pathology from the University of Arizona and has over 40 years work experience in the horticulture, urban forestry and arboriculture industries.
He is a former President of the Pacific Northwest International Society of Arboriculture (PNW-ISA) chapter and the Washington Community Forestry Council; an ISA certified arborist and certified municipal specialist; American Society of Consulting Arborists registered consulting arborist; PNW-ISA TRACE instructor and certified tree risk assessor; ISA TRAQ instructor and assessor; current member of the ISA board of directors.  His consulting practice specializes in municipal arboriculture and urban forestry programs.